The planning process has begun for the next Lutheran Hymn Festival. The Board of Directors is exploring potential organists and available timeframes for the next festival.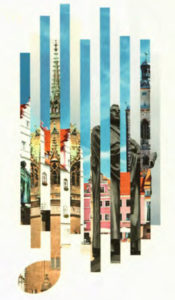 The tenth Lutheran Hymn Festival was held in October 2016. David Cherwien was the featured guest organist. In anticipation of the 500th anniversary of the Reformation, the music featured the hymns of Martin Luther. 
The hymns included, "Savior of the Nations, Come", "Dear Christians, One and All, Rejoice", "Lord, Keep Us Steadfast in Your Word", "Christ Jesus Lay in Death's Strong Bands", "O Lord, We Praise Thee", "From Heaven Above to Earth I Come", "Our Father, Who from Heaven Above", and "A Mighty Fortress".
Between hymns was a dramatization of historical persons at the time of the Reformation and those that could help us gain perspective upon the life of Martin Luther.